Smart Color for Ceramics
Motivation:
The ceramic industry is a millenary industry, with some production aspects that have the potential for optimization and would significantly impact performance. One of these issues is color replication in production. Whenever a specific design (more specifically the color) is to be produced, many different parameters influence the final result, from the raw materials and pigments to the used oven and temperature. Consequently, the desired output is not immediately achieved, taking several trial-and-error repetitions until the target color is finally achieved.

Solution:
SmartColor4Ceramics proposes to optimize the process of color (re)creation in glazes for the ceramic industry. By developing an integrated software solution powered with machine learning algorithms, it is intended to automate the iterative suggestion of the best combination of pigments and production parameters, a subjective and manual task that currently depends exclusively on human expertise. To this end, a specialized database will be created for experiences mapping, enriched with data modeling techniques and computational learning. The solution will be tested and validated in a real ceramics production environment.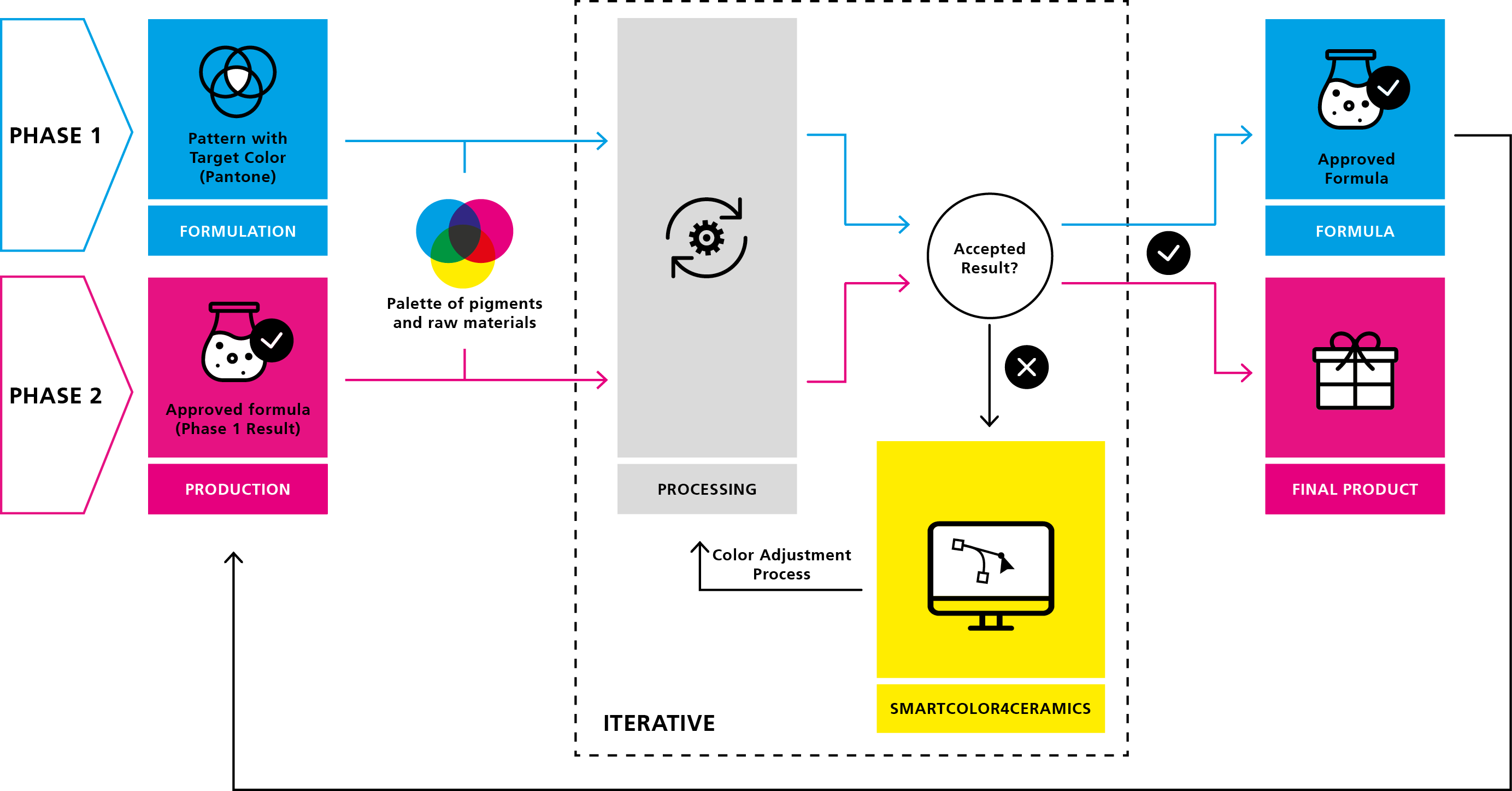 Partners:
Matcerâmica – Fabrico de Louça S.A. (Leader)
Guisoft – Comércio de Equipamento Informático Lda.
Associação Fraunhofer Portugal Research
CTCV - Centro Tecnológico da Cerâmica e do Vidro
Consult the project's Spec Sheet here:
Co-funded by:
For any additional information, please contact us using the inquiries form.